Fisher-Price Imaginext Jurassic World Thrashing Indominus Rex
£39.00
Description
Recreate the awesome action with this Thrashing Indominus Rex from the Imaginext Jurassic World range.
Whether they're imagining an epic battle or pretending to stomp through the jungle, this Thrashing Indominus Rex figure promises plenty of ferocious fun. With lots of authentic detailing and interactive features, kids will love storytelling with this super-cool set.
To start the fun, children can move the Indominus Rex's tail for amazing thrashing action. They'll love watching the included raptor figure fly into the air! Then, they can move the dinosaur's arms and jaw for even more action.
Dimensions: L18 x W32 x H35cm
For ages 3 to 8 years.
Features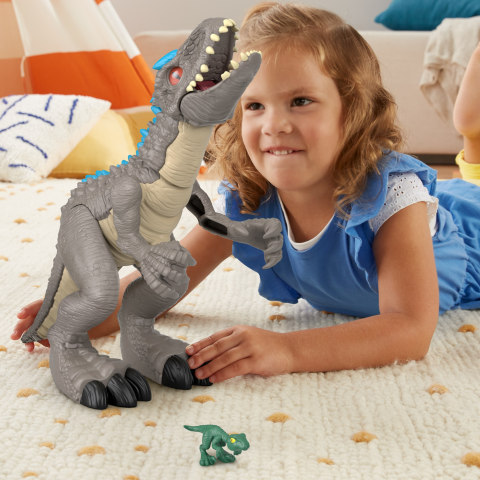 Kids can create awesome adventures with this dinosaur duo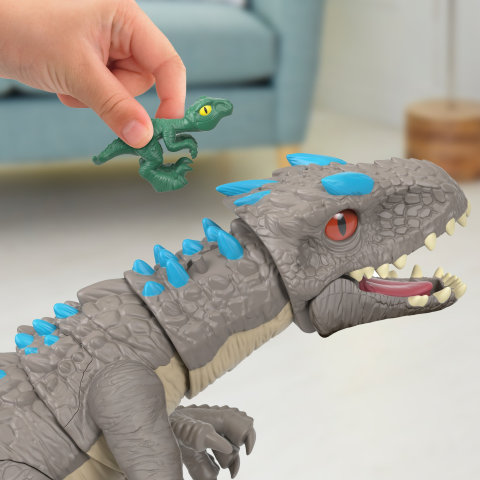 Attach the raptors feet to the Indominus Rex's back
Move the Indominus Rex's tail up and down to watch her thrash her head around
Shake it off! The wild Indominus Rex throws the raptor right off!